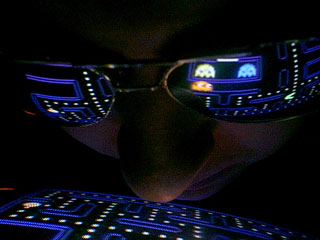 Bunnies with Gunnies video
video .wmv format / 9.3 MB
by Jett Bailes
Maximum Headlessness is what a stress headache sounds like. Under layers of sharp, blistering guitar riffs that cake over primal drum thumps and a collage of tuneless keyboards, quirky noises and cheesy audio clips,singer / songwriter Jett Bailes documents the sarcastic views on a sugar-coated world with a creamy cynical filling.
The songs themselves contain positive messages, as the Sewer Song chorus spirals into an abyss of jiggy binary code. Bunnies with Gunnies animates a childrens book favorite in a hustle bustle blow your brains out anthem for boredom as Cherries pounds heartbreak into a cute chocolate covered fistfest.
Maximum Headlessness leaves you confused and amped to dance while you punch your best friend. Love it or hate it, just dont forget to wash your hands after listening to it. Maximum Headlessness is open for shows in the WV, PA area. For contact info please email maxheadlessness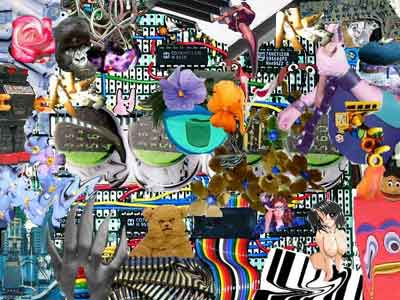 mp3s
Bunnies with Gunnies
2:12 min / 2Mb
I'm So Cool I'm Dead
2:56 min / 2.7Mb
Paint It Blah
2:58 min / 2.7Mb
more MAXIMUM HEADLESSNESS on the web: